INSTITUTIONS


Clubs and Associations
Institutions
Neighborhood News
Local Contractors and Professional Services

St. Mary's in Tuxedo
Tuxedo Park School
The Tuxedo Park Library
The Promenade at Tuxedo Place

Tuxedo Park School
http://www.tuxedoparkschool.com


Tuxedo Park School Golf Classic Thursday, October 6, 2022 (Posted 9/14/22)
Calling all golf lovers! Join TPS families and friends on October 6th for a day of golf, food, drinks, and beautiful views at the Tuxedo Club. The Annual Golf Classic is a beloved tradition in support of the Tuition Assistance and Education Programs at Tuxedo Park School. Don't miss the discount on a foursome until September 15th!
Not a golfer? Try the beginners clinic, join us for lunch and a boat ride, or dinner and cocktails. No matter how you want to be involved, there's an option for you.
Click the link below to be involved or donate!
back to top

TPS Spring Gala: Dancing Through The Decades - Saturday, April 30, 2022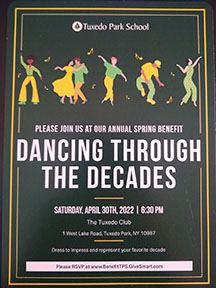 Click here to view larger
back to top

Tuxedo Park School & Dottie Audrey's Team Up for Empty Bowls Event February 17
**Due to impending bad weather, this event has been postponed from February 4 to February 17**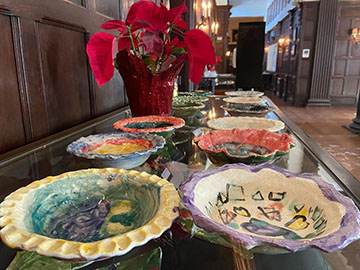 Tuxedo Park School is partnering with local and loved eatery, Dottie Audrey's, to host an in-person Empty Bowls event on February 4th, National Soup Day.
Empty Bowls is an internationally known project which raises awareness in the fight to end hunger. The mission is to create positive and lasting change through art, education, and community. This is Tuxedo Park School's first time participating in the Empty Bowl Project, and the school is already abuzz with excitement. Faculty and students are collaborating to create over 100 bowls.
On February 4th, families and the community at large are invited to join us at Dottie Audrey's Bakery Kitchen from 2:00-5:00pm, purchase a bowl, and enjoy a complementary bowl of @dottieaudreysbakery soup and bread with their donation. All proceeds collected will benefit The Sloatsburg Food Pantry, a local organization that feeds over 300 families per week.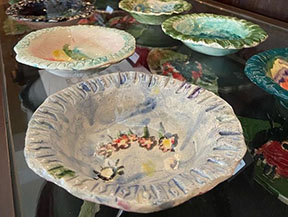 back to top

Tuxedo Park School to Host First In-Person Open House Since the Covid-19 Pandemic Began on January 11
back to top

Tuxedo Park School Reopens September 9 to In-Person Learning

Meet The New head of School at TPS

Tuxedo Park School Plans Virtual Open House
back to top

Stuart Johnson Appointed the 13th Head of School at Tuxedo Park School
back to top

back to top

Tuxedo Park School 7th and 8th Graders Making Mask Strings for a Cause
back to top

Mouse-Trap Powered Cars Debut at Tuxedo Park School

Timeless and Steadfast
back to top

Black Babies' Lives Matter

Tuxedo Park Administrators Board 'The Happy Bus'

Local Student Named National Geographic GeoBee New York State Comeptition Semifinalist

Tuxedo Park School Students Competed in the Montessori Model UN in NYC

Tuxedo Park. TPS Students Win High Honors at Math Comeptition

Tuxedo Park School Student Wins Silver Key in Regional Art Competition

Join Tuxedo Park School on the Mountian at Mount Peter

Tuxedo Park School Student Wins High Honors at State School Music Winter Conference

Tuxedo Park School Host Tours Beginning December 10

Tuxedo Park School Hosts Local Veterans at Veteran's Day Tribute

Book Fair & Book Signing Novmeber 24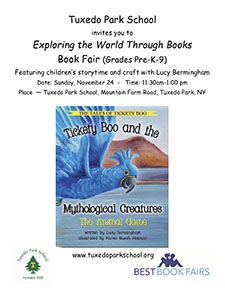 Tuxedo Park School Wears Pink for Breast Cancer Awareness

Tuxedo Park School Receives $100,000 Donation For Tuition Assistance

T.P.S. Presents the Musical always Nina April 5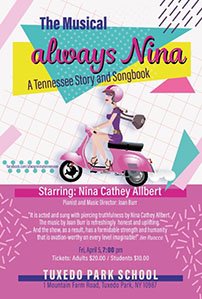 Open House at T.P.S.April 11 9-11am
Visit us on April 11, 9-11 a.m., to learn how Tuxedo Park School will benefit your pre-k through ninth-grade student, and your family.
Our school is nestled on a majestic wooded hill top in historic Tuxedo Park, NY. Come see for yourself our beautiful campus, academic excellences, and character of our students.
RSVP-
https://www.tuxedoparkschool.org/admissions/openhouse

T.P.S. Annual Benefit April 27, 2019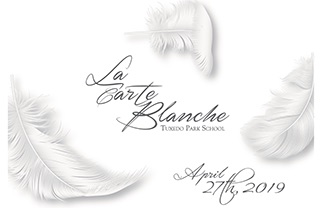 We look forward to seeing you on April 27, 2019 for the Tuxedo Park School Annual Benefit & Auction, honoring Serene Swirbul and the late L. Philip Swirbul with the TPS Spirit of Philanthropy Award.
If you have any questions leading up to the event please contact Fiona Duffy.
RSVP-

Tuxedo Park School Jump-Starts Weekend Backpack Meal Program

Open House at T.P.S. October 10 9:30-11:30am
Come Meet Us at Our Open House on Oct. 10.

There is nothing quite like the extraordinary experience of stepping onto our campus, speaking with students, and seeing our idyllic community. Join us at our fall open house, Wednesday, Oct. 10. Register today by visiting www.tuxedoparkschool.org/openhouse.

A top-notch private school education is closer than you think.

We can't wait to meet you.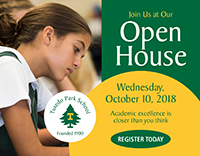 Honoring First Responders, TPS Hosts Lunch and Announces Scholarships
TUXEDO PARK, NY--In appreciation to those who protect our communities, Tuxedo Park School hosted a luncheon for first responders to announce a new merit scholarship in their honor.
"Our school works hard to instill a sense of community with our students," said Todd Stansbery, head of school. "First responders are at the center of their communities, being the first ones to be there to help when a citizen is in need. We are pleased to announce this scholarship while hosting this luncheon to honor our first responders' dedication and bravery."
Kindergarten through third-grade students ate lunch and asked questions with members of the Tuxedo, Volunteer Ambulance Corps, Tuxedo Park Fire Department, and Village of Tuxedo Park Police Department.
"It's always nice to hear a thank you," said President of the Tuxedo Park Fire Department Gardiner Hempel. "And to see a school from our community offer such a generous scholarship is a tremendous sign of their appreciation for what our members do,"
After lunch, the first responders provided hands-on tours of their vehicles. Students tried on oxygen masks in the fire truck, practiced splinting fractures in the ambulance, and using the public address system and siren in the police cruiser.
The scholarship is competitive, awarded to up to two students annually. It is combined with the Veteran Scholarship the school announced last year, now the Veteran and First Responder Merit Scholarship. It is available to new families with students in fourth through eighth grade to children and grandchildren of a Veteran of the United States Armed Forces, active member of a fire department, emergency medical service, or law enforcement agency. The scholarships are renewable through to graduation.
Information about the scholarship can be found at http://www.tuxedoparkschool.org/veteranfirstresponder or by calling 845-351-473

The Annual T.P.S. Benefit Will Take Place on April 28
All members of the Tuxedo Park community are cordially invited to Tuxedo Park School's annual benefit on April 28. It promises to be a fun event with exciting live and silent auction items such as hosting a private dinner party at Dottie Audrey's, beautiful paper goods from local artist Elizabeth Grubaugh and much, much more! To learn more about attending or donating items to the auction, please contact Fiona Duffy at fduffy@tuxedoparkschool.org.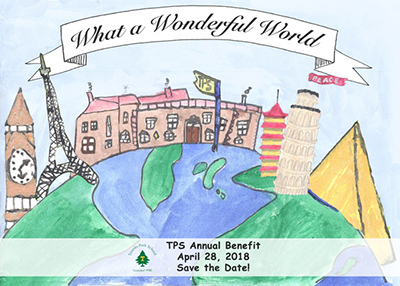 Tuxedo Park School Presents Once On This Island Jr March 1-2
Tuxedo Park School Announces Veterans Merit Scholarship
In honor of those who serve our country, Tuxedo Park School is proud to announce a merit scholarship to the children and grandchildren of military veterans for 25% of annual tuition.
"We have many veterans, as well as currently serving members of the armed forces in our area and we wanted to do something to give back to show our appreciation for their service," said Todd Stansbery, head of school and the son of a former Army chaplain.
Tuxedo Park School has a rich history of academic excellence with a focus on character development. Stansbery believes those two characteristics alone make the Pre-Kindergarten 3 through ninth grade independent school appealing to those who were part of a military family.
"With an academic focus delivered through an interdisciplinary curriculum, we are developing students to take a global approach to solving problems," said Stansbery. "This academic year, our character development program revolves around the theme of Creating Global Citizens-an idea that resonates with those who have travelled the world in service to our nation."
The scholarship is competitive, awarded to up to two students annually. It is available to new families with students in fourth through eighth grade with a parent or grandparent who is currently serving in an active or reserve status or is a veteran by New York State's definition.
"This scholarship was inspired in part by one of our newest administrators, Chris Kasker," said Stansbery.
"Chris recently retired from the Army and could have gone anywhere, but he chose Tuxedo Park School."
Retired Lt. Col. Christopher Kasker and his wife, Lt. Col. Jennifer Kasker, have two children enrolled at Tuxedo Park School. They were enrolled at the school for two years before Chris retired from the United States Military Academy at West Point and became the director of communications at Tuxedo Park School.
"Both West Point and Tuxedo Park School inspire students to reach their potential in and out of the classroom and do so with a values-based approached rooted in character development," said Kasker. "I helped develop the veteran merit scholarship because I believe a military family will find Tuxedo Park School a good fit."
Information about the scholarship can be found at www.TuxedoParkSchool.org/veteranscholarship or by calling 845-351-4737.

Mark Your Calendar For The Annual T.P.S. Benefit on April 28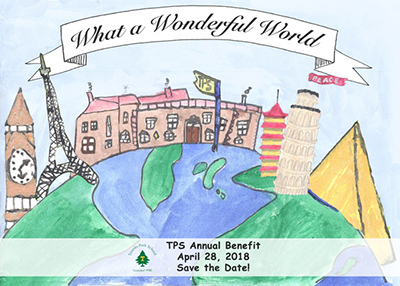 Tuxedo Park School Presents Once On This Island Jr March 1-2
On March 1-2 at 6:30pm students in grades 7-9 will present Once On This Island Jr. up at TPS. The show is free to the entire community and will feature acan't miss openng performance by the TPS Rhythmic Art Trupe, "Junkorkesta!"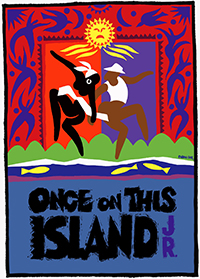 T.P.S to Show 'Screenagers' November 17
TPS will be showing the movie Screenagers on November 17, and invites members of the Tuxedo and Tuxedo Park community to attend. Please join us and RSVP to Fiona Duffy fduffy@tuxedoparkschool.org
"Screenagers is a very balanced, sympathetic and sane look at the way millions of teens are struggling with phones and games and technology in general. In part by letting the teens themselves speak about their own concerns and solutions. Screenagers is deeply affecting, too." — Dave Eggers, Author
"As the mother of three kids—two of them teenagers—I've noticed that whenever I get together with other parents, the conversation ends up turning to our kids' screen time. We're all worried about how much is too much. For any of you wrestling with this issue, I loved the documentary, Screenagers. It combines smart insights and practical tips for raising happy, healthy, technologically-empowered teens." — Melinda Gates

Tuxedo Park School students make community service a key theme of holiday season - 11/29/16

Things get fresh at Tuxedo Park School -11/2/16

TPS freshman competes in Gold Rush Track Invitational -5/18/16

The Tuxedo Park Library Presents An Afternoon of Jazz on April 10 - 4/7/16

Tuxedo Park School Students Visit China - 3/31/16

Tuxedo Park School Students Spread Holiday Cheer Across the Region
Tuxedo Park School students continue long held tradition of donating food to reduce hunger
The holiday season is filled with "teachable moments" about how community service makes a difference in others' quality of life. Each year, Tuxedo Park School students, families, and faculty make the most of the season by participating in Backpack Project Food Drive, Pie Baking Day, and Grandparents Day.
Tuxedo Park School is an independent coeducational Pre-K through Grade 9 school in Tuxedo Park, NY. The school draws students from Orange, Rockland, Bergen, and Westchester counties. "Working toward the greater good through community service activities is key to the culture and tradition at Tuxedo Park School," said Head of School Todd Stansbery. "Our students learn that a lifetime of stewardship helps form a strong community for all citizens."
During the month of November, Tuxedo Park School Upper School students organized a food drive for the BackPack Program, part of Feeding America, a group working to end childhood hunger in the US. These students are enrolled in "TPS and the Community," an elective course in which they initiate community service opportunities and rally others to join in and participate. In this elective, students choose which charities the school will support, contact those organizations, and mobilize others to support the cause.
For the BackPack Program, students collected, counted, and organized food donations, packed up the food with students from George Baker High School in Tuxedo, and delivered it to Tuxedo Union Free School District.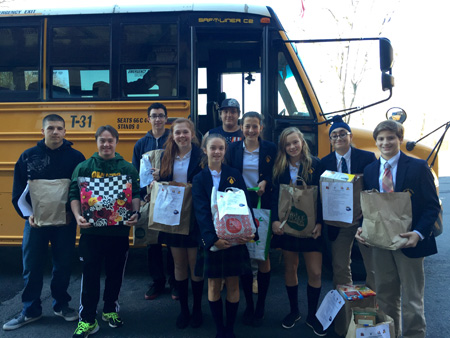 Tuxedo Park School opens Maker Space lab - 11/17/15

TPS Presents - Community Conversations - Rick Ellis and The Power of Play - April 1, 2015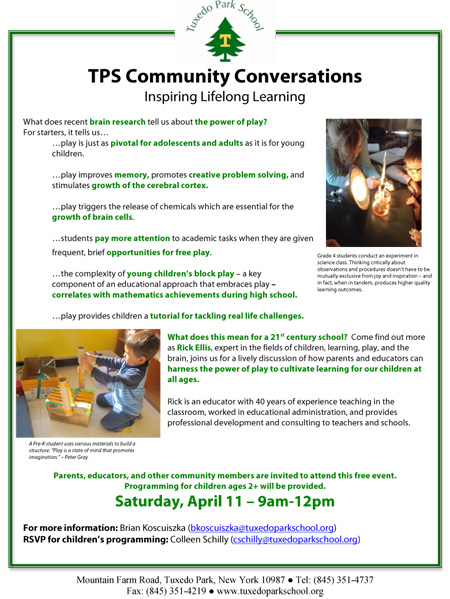 Kindergarten Post Office sells stamps for schools - 3/4/15

Summer Camp Expo at TPS February 25, 2015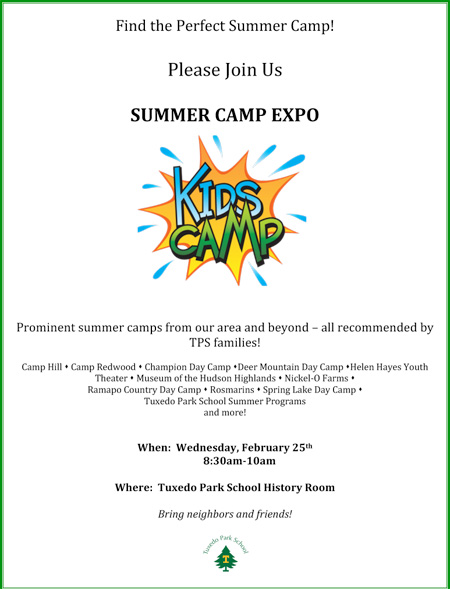 Christian Capella win Earth Day poster contest - 9/3/14

Local Theater Abounds This Week in Tuxedo | Posted 3/5/14
Local Theater abounds this week with the T.P.S. production of SHREK THE MUSICAL March 5 and 6 at 6pm, followed by George F. Baker's presentation of GUYS AND DOLLS March 7 and 8 at 7pm and March 9 at 2pm. Support local theater and check these shows out!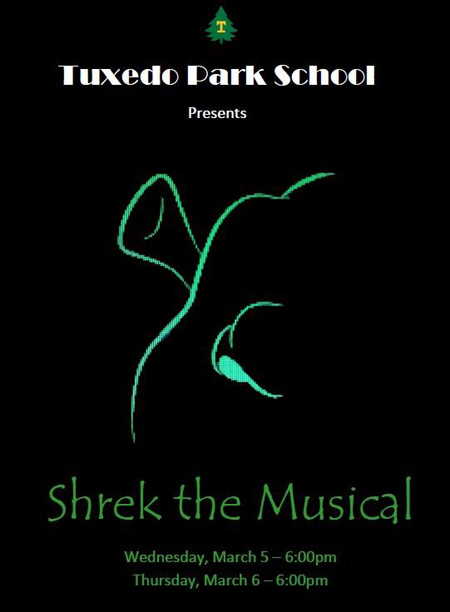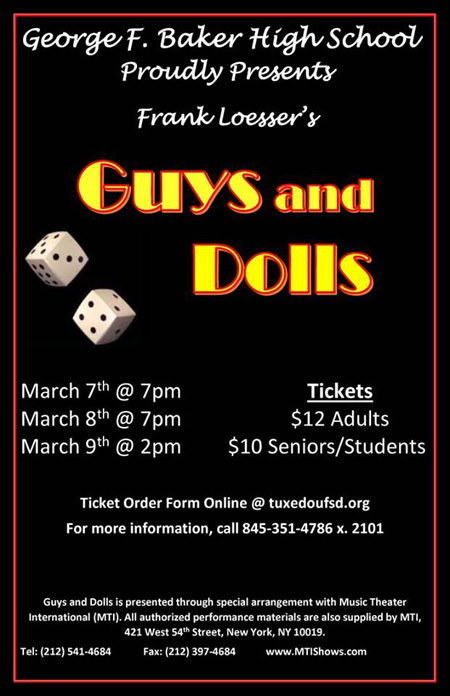 'Canstruction' at Tuxedo Park School - 12/17/13

Tuxedo Park School wears pink for a cure - 10/31/13

From me to you - TPS third-graders see how their 'Coins for Change' project helped their South African counterpart - 6/11/13

Spotlight on Philanthropy - Spring 2013 - 4/1/13

Celebrate Mardi Gras The Annual T.P.S. Spring Benefit April 20 - 2/27/13

Enrichment Classes Offered at Tuxedo Park School - 1/18/13

Saturday Morning Enrichment Classes at TPS begin January 12
Posted January 11th, 2013

By Kathleen McNamara
On Saturday, January 12 we launch what is proving to be a very exciting expansion of our school's offerings, both to Tuxedo Park School families and to the wider community in which we live. Saturday morning Enrichment courses are now in full swing from 9:00am to 12:00pm at our school, with such diverse offerings as chess, fencing, drama, "minecraft," supervised open gym, yoga and Chinese, the latter two of which are also available for adults. We're thrilled by the response we've had so far, and we welcome you to go to our website tuxedoparkschool.org to learn more about our Enrichment courses. We are so proud of the community we have built among the families of our 243 students, and it is exciting to have another opportunity to extend that to the people who live near our school. For well over a century, Tuxedo Park School has been supported and enriched by our local community and it seems a natural transition to open our doors to its neighbors.
What you will find here is a group of lifelong learners of every age—from our faculty to our students to the family members who enable the important work that goes on here. TPS families volunteer at our school and in our community with outreach programs such as supporting the Food Pantry in Sloatsburg, the Suffern and Warwick Soup Kitchens and the BackPack Food Program in Tuxedo. The recent hurricane gave us all an opportunity to give, and to benefit from the goodwill that emerges after such disasters.
The ways in which our school's story is interwoven with that of our community are extensive and they reach deep into history. We were fortunate enough to have Tuxedo Historic Society recently feature that story in an exhibition about our 113-year history. TPAG (Tuxedo Performing Arts Group) frequently stages performance on our campus, including the one last year by the West Point Glee Club. St Mary's Church recently hosted a lecture about our school, and its rector, Betty McWhorter serves as a school Trustee. The Tuxedo Club hosts many of our racquet sports, our new rowing program on the beautiful Tuxedo Lake, and is the setting of many important TPS events, including our annual benefit in April. We are very grateful for the ways our larger community has welcomed and integrated us as a school, and we invite you to enter through our doors and feel similarly welcomed.
For details about our Saturday Enrichment Program, please call Jackie Levine at 351-4737 or email her at jlevine@tuxedoparkschool.org.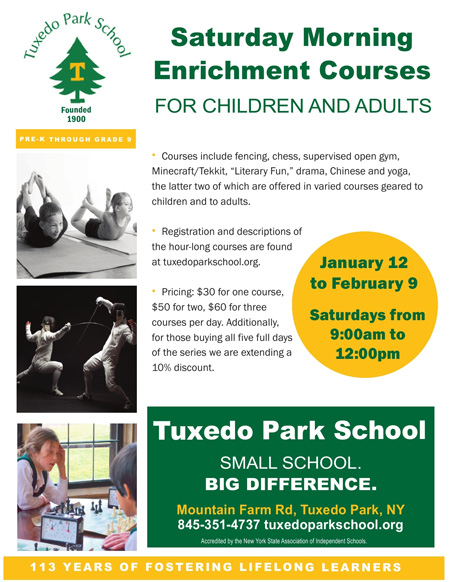 Tuxedo freshmen take Adirondack trip - 10/3/12

Celebrating Academic Excellence

NYChesskids Workshop at TPS October 8th
NYChessKids & Chess School of America is excited to announce our new upcoming Workshop.
We cordinally invite everyone around the Tuxedo Park School area to our Workshop on Saturday, October 8. All chess enthusiasts, from beginner to expert, of all ages are welcome to join. There will be activities and lessons held by our chess master teachers. You can learn how to play and enjoy chess. This workshop will provide a greater understanding of chess. Lessons will include chess teachers demonstrating valuable tips, strategies, and tactics for chess tournaments. Join us on this exciting event as you will learn many new insightful things as well as have a good time with everyone.
For more information visit:
NYChessKids.com

Tuxedo Park School Welcomes New Head of School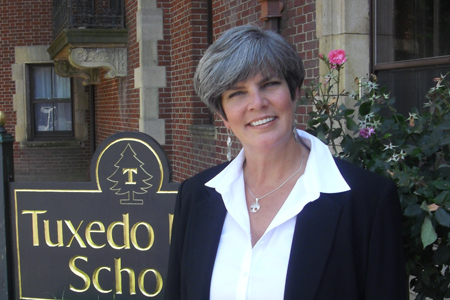 Tuxedo Park School will start the school year under the leadership of new Head of School Kathleen McNamara. Ms. McNamara began her term this July as the eleventh Head in the school's 112 year old history. Ms. McNamara and her family have taken up residence in the "Pink House," reserved for the Head of School on campus.
Ms. McNamara's headship follows Jim Burger's seventeen year tenure, during which time the school went from struggling to thriving. Since 1994 the school added 19,000 square feet of facilities, a climbing wall, and a solar panel array that provides the school with almost 30% of its annual electricity needs. During that same time enrollment increased from 135 students to 225 students and the percentage of identifiable minorities in the student population from less than 10% in 1994 to almost 40% in 2011. Financial aid improved dramatically to expand economic diversity as well. The number of faculty with masters' degrees increased from less than half to over two-thirds, and implementation of faculty evaluation and training has ensured quality teaching while maintaining top teachers without a system of tenure. Today the not-for-profit school is on solid financial ground and plans to open in September with record enrollment of 230 students coming from a thirty-five mile radius in Orange, Bergen, Passaic, and Rockland counties.
With fabulous momentum driving the school forward, Ms. McNamara will lead the school into its next era. First she plans to get thoroughly acquainted with the culture, traditions, and the people of Tuxedo Park School and the surrounding communities. Having grown up in New Jersey and working in Westchester for 17 years, Ms. McNamara was familiar with Tuxedo Park School long before the advertisement for a new Head was made. Upon first arriving at TPS Ms. McNamara found she "was impressed to discover that the "Other Three R's," Rituals, Relationships, and Rigor—academic, moral, and ethical rigor—were alive and well at Tuxedo Park School."
In addition to cultivating personal relationships with school and community members this summer, Ms. McNamara takes seriously her role to develop strong relationships between the school and parents. She began her administrative life by working in high school placement, which she explains, "shed light on the importance of working with parents, understanding their needs, and managing the all-important school/home partnership." Ms. McNamara has extensive experience in creating parent education programs and a school culture, similar to the one at TPS, where the school becomes a community where parents are imbued with a sense of accessibility and feel that they are in an environment where they can have their questions answered and concerns heard.
Ms. McNamara comes to the position of Head of School with a wealth of experience. Most recently she served for five years as Assistant Head of School at Marin Country Day School, a K-8 school with 558 students, located in Corte Madera, California. Before that she headed up the 5th-9th grade division at the Rippowam Cisqua School in Bedford, NY, where she functioned as the Director of Secondary School Placement and as a 9th Grade English Teacher for three years before heading up the Middle School for seven years. Up until then she spent seven years at The Masters School in Dobbs Ferry teaching French and English.
According to Pam van der Lee, vice President of the Tuxedo Park School Board of Trustees and head of the search committee, "We are confident that Kathleen possesses the skills and experience necessary to move our school forward with wisdom, warmth and energy. We welcome her heartily to the Tuxedo Park School community and look forward to her leadership."
Since 1900 Tuxedo Park School has specialized in pre-secondary education. Students in preschool through ninth grade engage in a traditional yet inspiring curriculum complemented by rich music, art, and athletic programs in a safe, nurturing community where intellectual curiosity, hard work, character, and the joy of learning mark each day. For more information or to come for a tour please call (845) 351-4737 or visit www.tuxedoparkschool.org.

Tuxedo Park Historic House Tour and Breakfast/Lunch, June 2, 2011
Tuxedo Park School presents two tours on June 2, 2011, each starting with a light meal at the spectacular Topridge mansion followed by a guided bus tour that will chronicle the social, historical and architectural history of Tuxedo Park. Guided by Tuxedo Park Historians, Jim Burger and Christian Sonne, the event also includes a private tour of two magnificent homes. The morning tour begins with breakfast at 8:45 a.m. and the afternoon tour begins with lunch at noon. Each tour costs $175 per person and is limited to 14 people. Please email crycewicz@tuxedoparkschool.org to register for either tour and for directions. Proceeds will benefit Tuxedo Park School.

Upcoming Events At Tuxedo Park School
Wednesday, April 6, 2011, 9:00 a.m. – 11:00 a.m. Admissions Open House at Tuxedo Park School. TPS is now accepting applications for limited openings in full day preschool through ninth grade for the 2011-2012 school year. Please contact Kristen Heard at 351-4737 orkheard@tuxedoparkschool.org to register for the open house or arrange for a tour. For more information visit www.tuxedoparkschool.org.

Friday, April 15, 2011, 8:30 a.m., Tuxedo Park School will host Fueling Our Children For Success, a talk by Tricia Williams Culinary Nutritionist of Food Matters in NYC about children's nutrition. Park residents are welcome to attend. For more information visit www.tuxedoparkschool.org

Saturday, April 16, 2011, 7:00 p.m., The Tuxedo Park School's annual benefit, An Evening in the Park, will be held at The Tuxedo Club. The evening will include dinner, dancing, and live and silent auctions. For tickets or advertising opportunities, please contact Caitlyn Rycewicz at 351-4737 orcrycewicz@tuxedoparkschool.org. For more information visitwww.tuxedoparkschool.org

Saturday, May 21 Tuxedo Park School Field Day, 9:00 a.m. – 12:00 p.m. Friends and alumni are welcome to come cheer on the students participating in the field events. For more information visit www.tuxedoparkschool.org

Monday, May 23, Tuxedo Park School will host the 2011 TPS Classic at The Tuxedo Club Golf Course to benefit the school's $1.1 million tuition assistance program. The golf outing will include a luncheon, 18 holes of golf, and a cocktail reception with awards and prizes. Registration will begin at 11 a.m. and the shotgun start will be at 1:00 p.m. Foursomes and individual golfers are welcome and sponsorship opportunities are available. For more information or to make a reservation, please contact Chris Watts at (845) 351-4737 orcwatts@tuxedoparkschool.org. For more information visitwww.tuxedoparkschool.org

Friday June 10, 10:00 a.m. Tuxedo Park School Graduation in the Pamela McLean Graduation Garden at Tuxedo Park School. For more information visitwww.tuxedoparkschool.org

Sunday, June 12, 2:00 p.m. – 5:00 p.m., Jim Burger's Retirement Party. Families welcome to come for an afternoon picnic at Tuxedo Park School, and say farewell to Jim after seventeen years of serving as Headmaster of Tuxedo Park School. For more information visit www.tuxedoparkschool.org

Tuxedo Park School Hosts Valentine's Boutique February 7, 2011
Valentine's Boutique
Monday, February 7, 2011
10:00 a.m. – 6:00 p.m.
Style Counsel, Liam Manak, The Red Shutters, The Toy Chest,
Totally Fab Designs Jewelry, Hidden Treasures, and more!

Shop for an array of unique, local, quality items all in one place – TPS!
Open to the public. All proceeds support Tuxedo Park School