VILLAGE SERVICES


Neighborhood News
Village Police Department
Department of Public Works
Tuxedo Park Fire Department
Tuxedo Volunteer Ambulance Corps

Retirement Party for Richie Morrow
On Saturday, October 27, 2007 members of the community gathered together to celebrate Richie Morrow and his 28 years of service to the Village as Superintendent of the DPW. The festivities took place at the Tuxedo Park School. Mayor Stebbins presented Richie with a framed photograph as a thank you form the village and former Mayors Rogers and Madera sent congratulatory letters of gratitude, which were read aloud. Several village employees as well as residents gave speeches. Below are some photographs of the event as well as a poem, written and read aloud by former Mayor Krober, in honor of Richie.
TODAY, A FEW WORDS & TO MORROW:

(Whose retirement comes as a sorrow)

For 29 years this man's done what it took
To keep our Village working by hook or crook.
Sometimes by sheer muscle and always by grit,
And sometimes by bubble gum, paper clips or spit.
We owe you a lot. And we re conscious of it.

To our mains and our drains you'd provide TLC,
Every leak would be fixed and fixed A.S.A.P.
As you dug, delved and patched& and you did it with charm,
Why, the list of those things would be long as you arm.

There were roads to be paved,
And then roads to be plowed,
And then water needs pumping,
Fallen trees that need dumping,
And leaves that need carting
And I'm only starting.

If we're honest, we're all pretty much in the dark
About all that it takes to run things in the Park.
All a Mayor had to know
Should Mother Nature get bitchy,
Was that he could relax
It's being handled by Richie.

For all of these years you've kept us spick and span
And our Village has known an extraordinary man.
If we haven't said Thank You as much as we might,
Let me say it for all of us this special night.

And next time the winter wind's starting to blow,
And we KNOW that we're in for a good foot of snow,
Just turn over in bed and sink back on your pillow.
YOU don't have to get up and go.

Now, please raise your glasses to our Mr. Morrow.
Best of Luck!
Best of Health!
Best of all!
A host of tomorrows!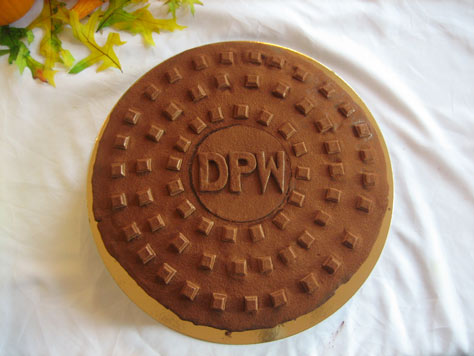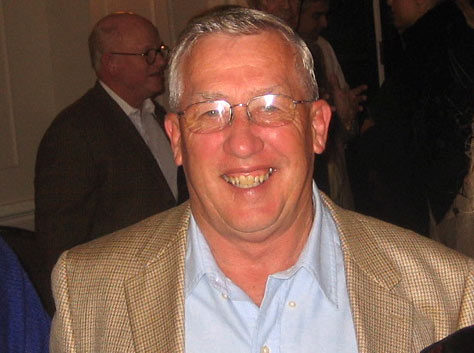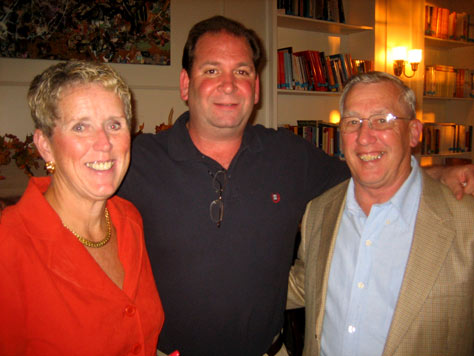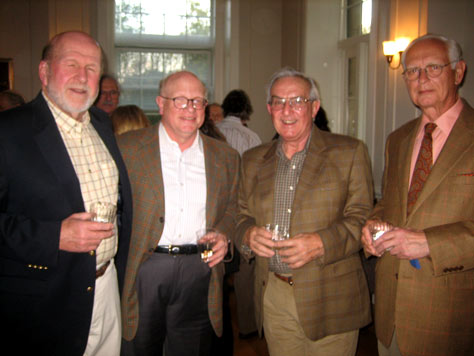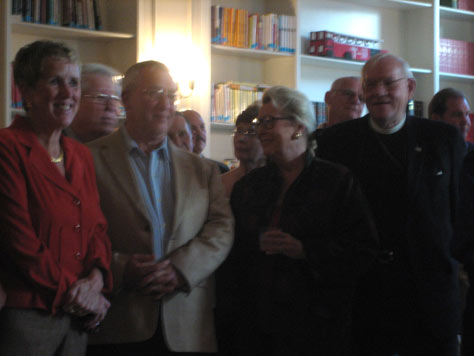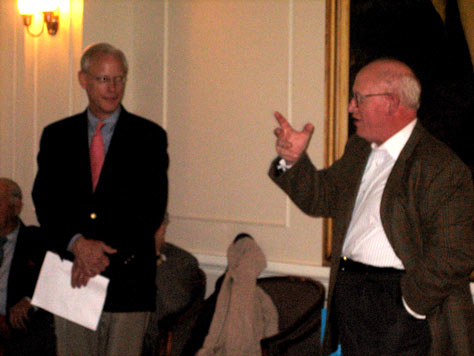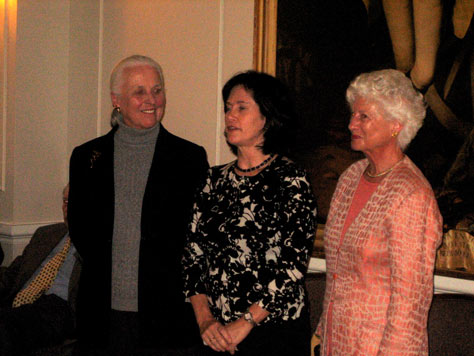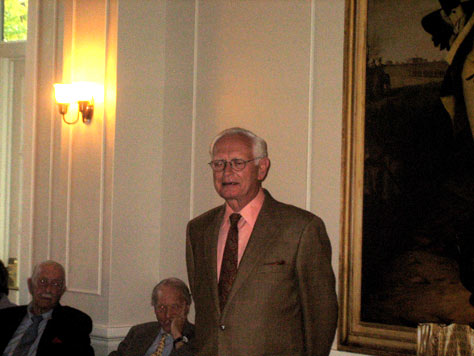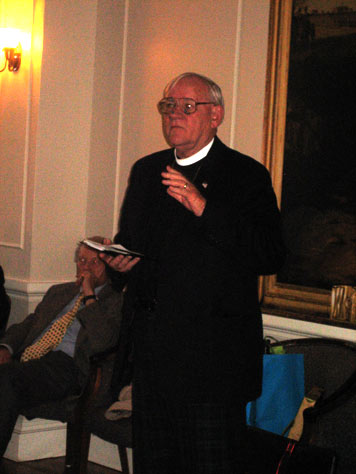 back to top





Thank You Mr. Morrow
One of our Village's greatest human treasures will be leaving us at the end of this month. After twenty-eight years with the Tuxedo Park DPW, Superintendent Richie Morrow will be retiring. Not since the inception of the Village in 1952 has anyone dedicated more of his adult life than Richie Morrow to the care and welfare of our Village's infrastructure and its constant physical needs.
Many of us, perhaps, don't realize the tremendous amount of hard work and deep knowledge that is required to make sure that "things" we take for granted actually do work. Things like our water and sewer systems, Dams, Lakes, our twenty-six miles of roadways, storm drains - all interwoven and connected together by a 120-year old labyrinth of pipes. All these "things" need constant care, attention, and maintenance - many of them every day. These responsibilities fell on Richie's shoulders every day, seven days a week, for twenty-eight years.
Richie, rumor has it, knows every inch of the miles of underground pipes and drains that criss-cross throughout the Village. He has repaired every one of them over the years. It is common knowledge that you don't put a shovel into the ground in Tuxedo Park without first consulting with Mr. Morrow. Those who didn't would end up calling Ritchie to repair a broken water line.
For those of us who really know Richie, or had the privilege of working with him while in Public Service, realize that it is his personal character that sets him apart from the crowd. Richie truly cared for the Village's physical well being and took personal pride in everything he did. His professional dedication and commitment were sincere and he brought those qualities to work every day. He supervised our DPW with a skilled executive capability and unique calmness. Richie quietly accomplished whatever needed to be done, without comment or complaint. No one ever had to tell Richie what his job was or even suggest how to do it.
Replacing Mr. Morrow will be no easy task. The job description calls for an individual of outstanding personal intelligence, honesty and integrity. Professional credentials and experience will require a person with the combined skills of a civil engineer, architect, licensed electrician, master plumber, skilled carpenter, certified dam expert, chemist, surveyor, certified sewer and water plant operator, landscaper, road paving expert, resourceful mechanic over to ombudsman…..willing to work and worry seven days a week - often in bad weather - and for a community that is quick to complain and slow to say thank you. Richie possesses all of these personal attributes and professional skills, and finding another "Richie" will be a real challenge for the Board of Trustees.
We sincerely thank Richie Morrow for the twenty-eight years he dedicated to making Tuxedo Park the better place it is today. We wish him and his lovely wife Gail many years of an enjoyable and healthy retirement.
It only seems right that we dedicate something to someone who has dedicated a working lifetime to our Village. We propose, therefore, that the Village Board of Trustees seriously consider a naming opportunity to honor and say thank you to someone who never forgot us for twenty-eight years.